The Maryland Heritage Areas program, governed by the Maryland Heritage Areas Authority (MHAA) and administered by the Maryland Historical Trust, provides targeted financial and technical assistance within thirteen locally designated Heritage Areas, each of which has a distinct focus or theme that represents a unique aspect of Maryland's character.
Together, MHAA, the Heritage Areas and local partners support the economic well-being of Maryland's communities by promoting, sustaining and creating place-based experiences for visitors and residents alike.
What are Heritage Areas?
Maryland's Heritage Areas are places to experience – to see, hear and even taste – the authentic heritage of this great state in a unique way. Heritage Areas are where the stories of the people, the land and the waters of Maryland, which have been intertwined for thousands of years, are told.
The state's 13 designated heritage areas are one of the primary tools used to encourage heritage tourism to Maryland and cuts to Maryland Heritage Area fun
ding will be directly passed on to local heritage tourism oriented businesses.
Heritage Tourism Economics
Visitors to Maryland spent over $14.9 billion, generating more than $2 billion in state and local tax revenue across Maryland in just one year.
Studies have repeatedly found that heritage tourists stay longer and spend more than any other travelers, so an investment in Maryland Heritage Areas is an investment in a great economic development tool and a more prosperous Maryland.
Every county in Maryland is served by at least one State Heritage Area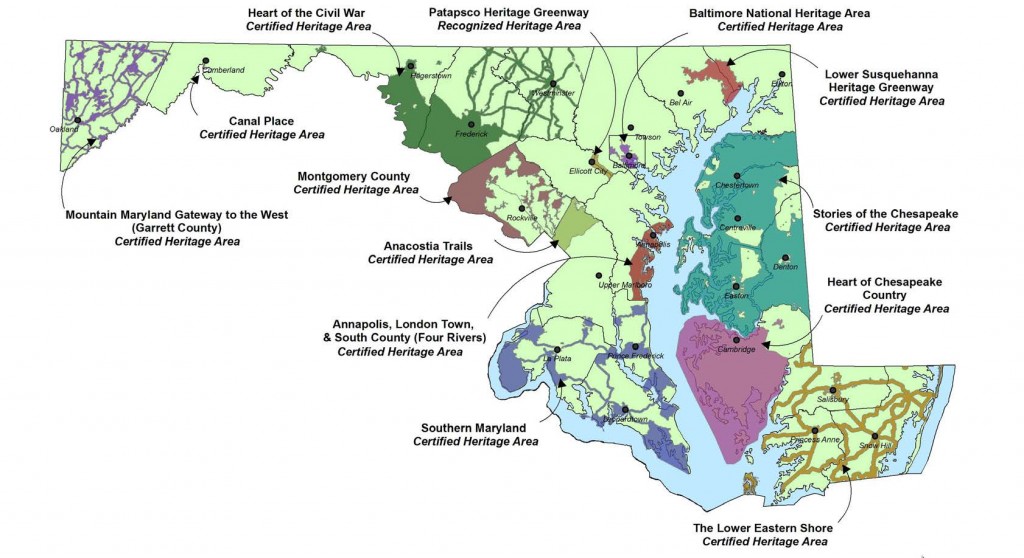 Learn more about Maryland's Heritage Areas.