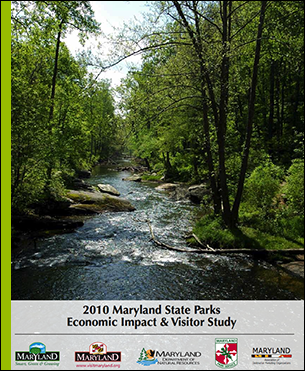 2010 Maryland State Parks Economic Impact & Visitor Study

Each year, a network of 66 Maryland State Parks welcomes nearly 10 million day visitors and 1 million visitors who stay overnight in campgrounds and cabins. The purposes of this study are to illustrate the estimated economic impact state park visitors have on local communities, increase knowledge of state park visitor interests and to measure visitor satisfaction with their state park experience. This study is based on 1,701 surveys from day use visitors and 1,730 surveys from campers in 36 Maryland State Parks between May and October 2010.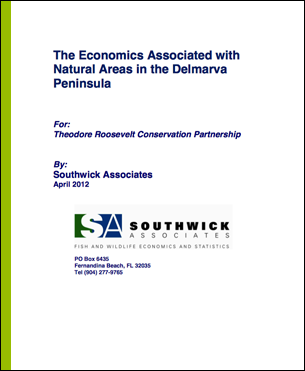 The Economics of Associated with Natural Areas in the Delmarva Peninsula by Southwick Associates
for the Theodore Roosevelt Conservation Partnership
The Delmarva Peninsula's natural areas provide a number of measurable economic benefits for the peninsula and surrounding areas. Key selected facts are highlighted below. All dollar figures are reported in 2011 dollars.
The Outdoor Recreation Economny: Take It Outside for Maryland Jobs and a Strong Economy
Outdoor recreation is essential to the American economy. Every year, Americans spend $646 billion on outdoor recreation — on gear, vehicles, trips, travel-related expenses and more. This creates jobs, supports communities, generates tax revenue and helps drive the economy. Throughout America, people recognize that outdoor recreation and open spaces attract and sustain families and businesses, create healthy communities and foster a high quality of life.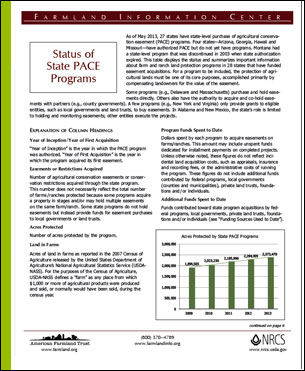 Status of State PACE Programs